Building Businesses
Entrepreneurship / Tech Startups / Growth Mindset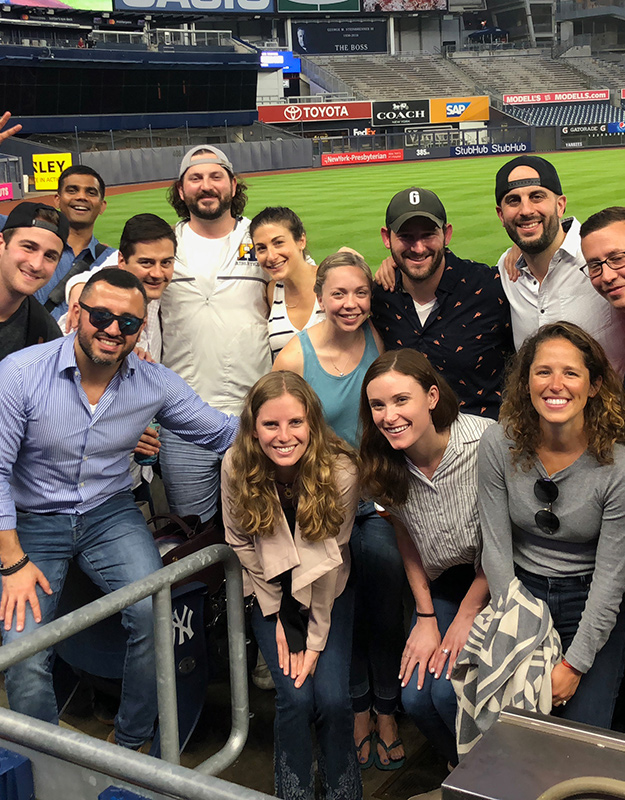 Few things are more rewarding than willing a business, against all odds, into existence. The relationships forged during this process are everlasting, and if you play your cards right, so is the impact.
I've been fortunate enough to be involved in a handful of the most impactful startups in NYC — while working with some of the City's most talented entrepreneurs.
Olo
Olo (NYSE: OLO) is the on-demand interface for the restaurant industry, powering digital ordering and delivery for restaurant brands. Olo's enterprise-grade software powers every stage of the digital restaurant transaction, from fully-branded guest interfaces to the back-of-house order management features that keep the kitchen running smoothly.
Clients include the majority of enterprise and publicly-traded restaurant brands – Chili's, Dairy Queen, El Pollo Loco, Five Guys Burgers & Fries, Jamba Juice, Jimmy John's, Noodles & Company, Shake Shack, Subway, Sweetgreen, Wingstop, and many more.
Next New Networks is the leading provider of original, episodic series programming for the Internet. With over 1 billion views since the company's launch in 2007, over 2 million subscribers, and some of the biggest hits on the Web, Next New Networks is redefining entertainment by championing the next generation of show creators.
(Acquired by Google in March 2011)
Shutterstock
Shutterstock, Inc. (NYSE: SSTK), is a leading global creative platform offering full-service solutions, high-quality content, and tools for brands, businesses and media companies. Directly and through its group subsidiaries, Shutterstock's comprehensive collection includes high-quality licensed photographs, vectors, illustrations, videos, 3D models and music. Working with its growing community of over 1.7 million contributors, Shutterstock adds hundreds of thousands of images each week, and currently has more than 400 million images and more than 21 million video clips available.
SinglePlatform, the world's largest online provider of restaurant menus and local business storefronts, enables local businesses to publish information like their products, services, menus, photos, and prices, across thousands of the most popular media companies, search engines, mobile applications, travel guides, and local review sites. Founded in 2010, SinglePlatform was named by Bloomberg BusinessWeek as one of "America's Most Promising Startups of 2011".
(Acquired by Constant Contact (NASDAQ: CTCT) in June 2012 for $100M and then TripAdvisor (NASDAQ: TRIP) in December 2019)
Real Pizza, Real Easy. By bridging the digital divide between Big Pizza and independents, Slice is changing the way America orders local pizza. Today, millions of consumers order from more than 16,000 restaurants throughout all 50 states.
Founded in 2010 and headquartered in NYC, Slice has raised $125M million from Cross Creek, KKR, GGV Capital, Primary Ventures, and the founders of Seamless and SinglePlatform. Among other honors, Slice has been named Fast Company's Most Innovative Companies, Inc's Best Workplaces, Crain's Best Places to Work, and Built-In NYC's Best Places to Work.